Cosmetic Dentist in Venice, FL
The brief descriptions below are designed to familiarize you with our staff's training, professional credentials and work experience.

---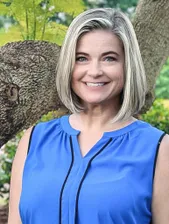 Dr. Dixie Jernigan, DMD
I have always known that I wanted to, not only be a dentist but practice in a way that I make a real difference in people's lives. After more than 20 years in dentistry, I still love every minute of it. Surrounded by a team of talented and professional individuals, I am able to give patients the information they need to play an active role in their healthcare while providing the highest quality patient experience. A perpetual learner, I am passionate about any new ways I can serve my patients. Having had the privilege to train with respected experts in their fields and complete an Implantology fellowship through the California Implant Institute, I am able to offer a wide variety of treatment options. As a native Floridian, my whole career has been spent in the Venice area. It brings me incredible joy to live, work and raise my family in such a beautiful place. I am so grateful to be part of such a talented team and take great pride in helping patients achieve their most beautiful and healthy smile.
The Range of Services provided by Dr. Jernigan includes:
General Dentistry
Implant Dentistry-
Full Mouth Rehabilitation
Cosmetic Veneers
Facelift Dentures
Holistic/Biological Dentistry- S.M.A.R.T. certified with IAMOT
Memberships
American Dental Association
Florida Dental Association
West Coast Dental Association
American Academy of Implant Dentistry
Academy of Osseointegration
International Academy of Oral Medicine and Toxicology
Sharkstooth Study Club
Education
Implantology Fellowship- California Implant Institute
Lake Erie College of Osteopathic Medicine
University of South Florida
---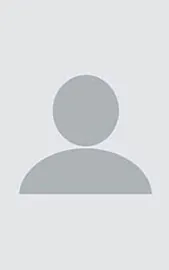 Tatiana/Business Assistant
Tatiana is originally from Pine Island, Fl. She spent time in Charleston South Carolina before moving back to the sunshine state. Tatiana started her dental career in 2013 and enjoys every moment of it. In her free time, she can be found spending time with her family, friends and her Golden, Abby.
---
Kristen, Business Assistant
Kristen was born and raised in Venice. She spent her childhood participating in all the wonderful sports programs Venice has to offer (gymnastics, softball, and basketball). She graduated from USF with her Bachelor of Science in Marketing. When she's not at work she spends time with her husband Stephen and her two young children Carter and Olivia. They like to do family activities outside, go to the beach, or visit all the family they have in Sarasota County.

"I love that going to work with this group of staff and patients, is like being with family!"
---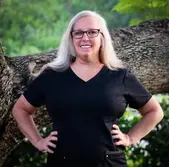 Karen, Certified Dental Assistant
Karen attended and graduated from a two-year dental assisting program during her junior and senior years of high school. She began her career right after high school and has been assisting ever since! In August 2002 Karen moved from Cleveland Ohio to sunny Florida. She started working with the team in 2008. When she is not working Karen enjoys cooking, reading, running an occasional 5K, and spending time with friends and family.
"I feel very blessed to be able to come to work and do what I love!"
---
Becky, Registered Dental Hygienist
Becky moved to Florida from Michigan in 1984. In 1988, she received her Associate of Science Degree in Respiratory Therapy. She practiced in that field for 10 years. She then returned to school to complete her degree in Dental Hygiene, graduating from Edison College in Fort Myers in 2000. Becky joined the team in March 2007. Becky lives in North Port with her husband Cliff. They have 2 daughters and one son. In her spare time Becky enjoys being outdoors, traveling, jogging, and playing the piano.
"Being a 'people person', I love that I have a chance to work with such a wonderful group of patients!"
---
Jill, Registered Dental Hygienist
Originally from northern New Jersey and eastern Long Island New York, Jill moved to Venice in 1982. She attended Venice High School, graduating in 1986. In December 2000, Jill graduated from the Dental Hygiene Program at Edison College in Fort Myers. Jill began working at the office as a hygienist in February 2001. When Jill is not working she enjoys playing golf, fishing, escaping to the mountains in the fall, and spending time with her family, daughter Alexis and husband Brian. In 2022, Jill and Brian became part-time residents of Florida after purchasing their second home in the Carolina mountains. They will be spending their summers in the mountains and winters in Florida. Jill will continue to join us a few days a month during her time in Florida. We look forward to having her and her wealth of experience during the times they are here.
"Working at this office since 2001, there has never been a day that goes by that laughter is not a large part of our day!"


---
Morgan, Registered Dental Hygienist
Morgan launched her career in dentistry in 2015 as an assistant and front office staff. Wanting to be able to care for patients further, she continued her education at State College of Florida, obtaining her Certified Registered Dental Hygienist degree (with honors) in 2018. Morgan volunteers with remote area medical in providing free medical care to patients in need. After work she enjoys spending time with family, roller blading, and working out.
---
Megan, Treatment Coordinator
She is the liaison between Dr. Dixie and our patients. She assists in the gathering of information in the new patient experience, as well as coordinating treatment and ensuring that each visit to the office is fantastic.
Megan's career in dentistry took off in 2007. Experience over the years from the front office, chair side, and management, her passion persists in patient relationships and educating individuals on the importance and necessities of oral health. Megan went back to school in 2018, Florida Gulf Coast University, to obtain her bachelor's in health sciences, to continue to find new ways to inform the public about the oral systemic link and how it impacts the body. She is a true Venetian born and raised right here in Venice. When not at the office Megan, her husband and two beautiful daughters enjoy the beach, boating, and chilling in the "old lady lagoon". During football season you can catch her rooting on her favorite teams, Pop Warner (Go Vikings), High School (Go Indians), College (Go Gators), NFL (Go Bucs)!
Fun Fact: Megan is "THE BEST" at name that tune with music, specifically 80s. Be sure to ask about it at your next visit.
---
Andrea, Dental Assistant/Implant Coordinator
Andrea is originally from Rockford Illinois. She has lived in Florida since 2005. She has been a Chairside Dental Assistant since 1998 with experience in general, cosmetic and surgical dentistry. Andrea has a daughter who attends college at FSU and spends as much time with her as she can. She enjoys the Florida beaches, boating and being out socializing with her family and friends. She loves music, dancing, cooking and decorating.
---
Dr. Jernigan and her team are CPR certified and are always up to date with continuing education classes and seminars. As a member of The Shark Tooth Study Club, Dr. Jernigan and her staff regularly attend local meetings.