Venice, FL Cosmetic Dentist
This page provides you with practical information about our practice. It includes descriptions of our office location, including a map and directions, hours, appointment scheduling, insurance acceptance and billing policies.
Venice, FL Cosmetic Dentist
Dixie Jernigan, DMD
4140 Woodmere Park Blvd. Suite 1
Venice
,
FL
34293
(941) 493-5923

Call for Pricing Options
Office Hours
Monday: 08:00 AM - 04:00 PM
Tuesday: 08:00 AM - 04:00 PM
Wednesday: 08:00 AM - 04:00 PM
Thursday: 08:00 AM - 04:00 PM
Friday: By Appointment Only
Saturday: Closed
Sunday: Closed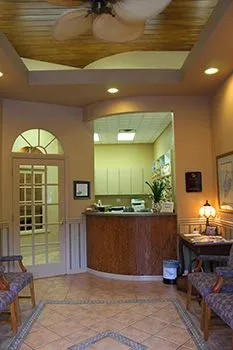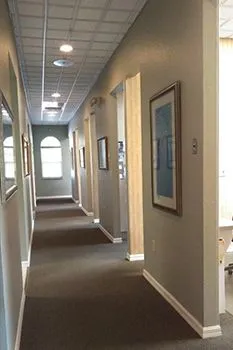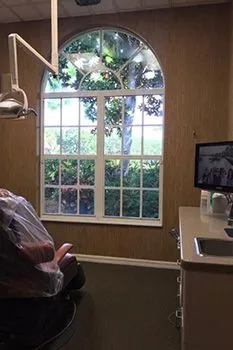 Appointments
To better meet the needs of our patients we offer several forms of communication:
Phone calls
Cell Phone Text Reminders
Confirmation Emails
Let us know which is your preferred method of contact!
We respect our patient's time and attempt to schedule appointments that are convenient for you. While we routinely remain on schedule, due to the sometimes emergency nature of our patient's dental needs, infrequent delays may occur. If we are significantly delayed, we'll make every effort to notify you beforehand so you may choose to come later or reschedule. If you are going to be late, please let us know. If you are significantly delayed, your scheduled treatment may be modified or you may be asked to reschedule your appointment.
Because we reserve time exclusively for each patient, we ask that, if possible, you not change your appointment. If you can't keep your scheduled appointment, we require a minimum of 48 hours notification so we can make your reserved time available for other patients. To notify us of any change, please call our office during business hours or leave us a message.
In order to maintain the most efficient schedule for our patients, our Appointment Policy is as follows:
Broken appointments (without 48-hour notification) incur a fee of $100 per scheduled hour.
Broken appointment fees must be paid before any further appointments may be reserved.
Insurance and Billing
Our office is an out-of-network provider, however we would be happy to answer any questions regarding your benefits.
Payment Options
For your convenience we gladly accept:
Cash
Personal Check
MasterCard
Visa
Discover
American Express

Lending Club

In-office Payment Plan (with special arrangements)
Financing Options
CareCredit is here to help you pay for treatments and procedures your insurance doesn't cover. We offer No Interest* financing or low minimum monthly payment options so you can get what you want, when you want it. You can even use CareCredit for your family and favorite pet.
With three simple steps, including an instant approval process, it's easy to apply for CareCredit. After you're approved, you're free to use CareCredit for the services you choose including LASIK, veterinary, dentistry, cosmetic, hearing aids and more.
CareCredit is endorsed by some of the most credible organizations specific to each healthcare profession we support. And CareCredit is a part of Synchrony Bank, so you know you can count on us. For over 20 years, we've been helping over five million cardholders get the healthcare treatments they want and need.
Now you don't have to worry about saving up for the procedures you want and need. With CareCredit, the decision's in your hands to get what you want, when you want it. For more information or to apply online, visit carecredit.com
Facilities and Equipment
Digital X-Rays- utilizes 80% less radiation than conventional film
CBCT 3D Imagery
Intra Oral Photography- for improved visualization, patient understanding and precise diagnosis and communication
State of the Art Procedures and Sterilization Techniques
Loupes Eyewear

- for precise magnification, used to assure accuracy when giving a diagnosis and for doing precision work.
Cavitron- Ultrasonic cleaning, using soundwaves and water for comfort and effectiveness to remove tartar, plaque and stain below the gumline.
Rubber Dam technique- for state of the art restorative treatment, accuracy and patient protection.
Blanket/Pillow Available on Request
Beautiful, outdoor landscaped view from Reception area and Treatment rooms
Convenient Location, nearby shopping and restaurants, directly across from Jacaranda Public Library
Portico- Drive-up, covered entrance to building- for protection from weather
Handicap Accessible
Cell Phone Text Message Reminders
Appointment Confirmation Emails